Feb

18
Tags
Related Posts
Share This
Katie-Jane Bowen
Kiwi rider Katie-Jane Bowen is a vivacious, passionate rider who has some pretty cool stories to tell. She turns the image of a typical sport biker on its head. She rides an R6, does track days and tours. She was involved in a pretty serious crash in which she broke her neck and had to wear a Halo traction device for months. Her story is a testament to the fact that you can rise back from the worst that life throws at you and keep on going. [Rashmi Tambe, Editor, Global Women Who Ride]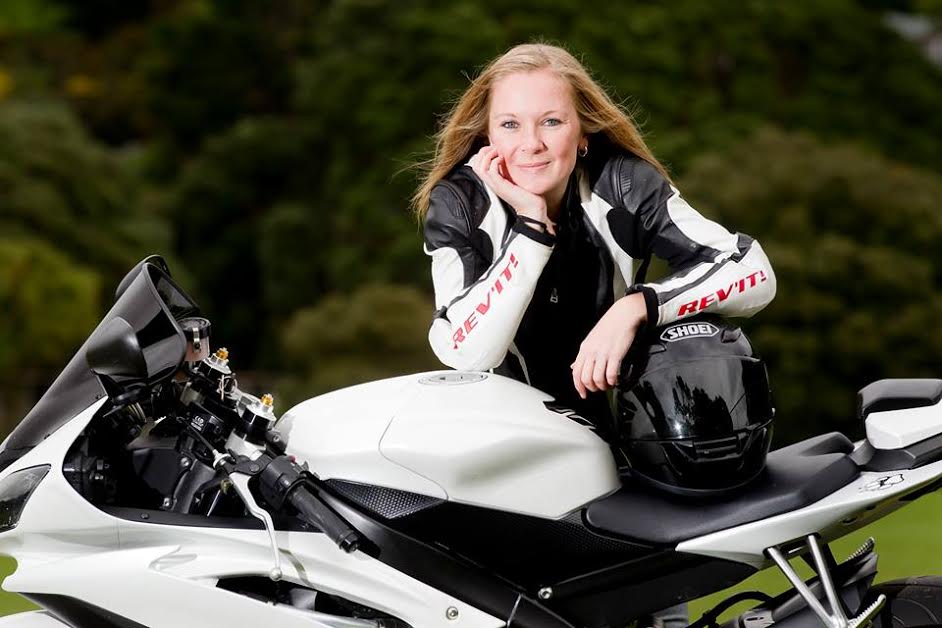 Name: Katie-Jane Bowen
Age: 29
Country: New Zealand (Wellington)
Years Riding: 5
Height: 5' 6"
Current motorcycle: 2008 Yamaha R6
Past motorcycles: Suzuki Boulevard M50z, Keeway Supershadow
Current Gear: Revit Raven leather jacket, Revit Leather pants, Shoei XR1100 Helmet, TCX Boots, Strada Gloves
Kms Per Year: 10,000 km
Please introduce yourself.
Hi, I was born and raised in Auckland, New Zealand. I left school at age 16 to pursue a career in technical theatre and became a freelance lighting technician for theatre and events. At age 19 I moved to Wellington, the funky little Capital of New Zealand. There I continued my passion in lighting and began touring with the New Zealand Ballet.
What bike did you first start on and w? The mighty Keeway Supershadow – a remarkably cheap Korean import 250cc cruiser. Cheap both in price and in build. I had so many moments on this bike that still make me laugh when I think about it, but in the nine  months I had this bike from Learner License to Full licence I clocked up 19,000 km of riding all over the North Island of NZ.
Tell us more about your current ride. It's a 2008 Yamaha R6. I kept driving past this bike in the window of a motorcycle dealership. Each time I would pass, this white and red beautiful looking machine was still there in the window, almost winking at me with those fierce eyes or headlights. I built up the confidence one day to go in and ask if I could take it for a test ride. The guy looked me up and down and laughed. Then he realised I wasn't joking.
He handed me the keys. I climbed on, terrified. I had never ridden a sports bike before. It was so tall and I panicked as I could hardly stand it up off the stand. I finally took off slowly and out of sight of the shop. I got out onto the open road and my god, had I become a changed woman. The sound of the engine alone excited me and made me grin every time I accelerated. My body felt the vibration, it was so peppy, it had guts from the first moment I turned it on. I had just fallen in love with this bike. I handed back the keys and said I would be back for another test ride soon. He laughed, and never thought he would see me again. A few months later, I ended up buying it.
I got it custom painted in pearl white and got it lowered so I could touch the ground. This bike has incredible power, but is so very light and nimble.
What is your favorite type of riding? What gets my heart going and sets me free is road trips on my sports bike. I have never quite experienced anything like travelling around this beautiful country, discovering new roads on two wheels. We have so many beautiful roads with breathtaking scenery here that I feel sorry for those who can't just jump on a bike and explore it.
Twisting and diving through new corners you have never been through, stunning straights to remarkable views ahead, dancing through the shadows and dappled sun through the trees on the road.. I adore road trips – throwing the panniers over the back of the bike and heading off at my own pace.
Of course track days are quite something as well. To be able to learn about new levels of speed in a safe environment is incredibly exciting. Always trying to perfect the same corners each and every time, get the same kick that you did the first time you went through that corner. Now that is excitement.
Do you have a motorcycling achievement that you're particularly proud of? Absolutely I do. When I crashed my bike back in 2011 I came away with a broken neck (C2), broken back (3 vertebrae), shoulder, wrist and leg with plate inserted on shin.
Within eight months of the accident, I climbed back on the same bike I had written off. I was a shaking mess, white as a ghost. After riding around the block with a partner at the time he stopped besides me at the lights and said it was time to go home, I was too shaky to be riding. That gave me a kick in the pants! I told him hell no, I'm riding, and rode over our local large, fast, twisty hill over the rural area where I crashed. And on my first ride, holding up my head on my broken neck, I rode around the corner that I had gone straight through. Success!
I have never looked back, and never been shaky since. I'm proud to have pushed myself through much pain and fear to get back to my biggest passion.
Can you tell us about your crash? The day that I had my crash I had been so happy. I had suddenly become free from a past life, and it was a sunny calm summer day. I rode out to the Wairarapa to watch a local Hill Climb Sprint event.
The last thing I remember is leaving the event late afternoon and heading back down the country roads that I knew well. At a quiet T intersection where I should have turned right, I turned left. My memory stops there. About 200 metres down the road it raises to the brow of a hill, with the power lines continuing on straight ahead. The brow quickly becomes a blind one and once on the top of the brow the road very sharply turns to the right. I however, did not. I went straight ahead off the road, and down a three metre grass bank, only being stopped by a barbed wire fence. From facts on my phone and calls to the emergency line, I have pieced together what happened next.
I believe I was unconscious for an hour and a half, and was woken up by my cell phone vibrating in my pocket with a message from my buddy Matt, whom I had arranged to meet at a nearby pub after my ride. I believe I told him that I had crashed He imagined me on the side of the road nearby with a broken ankle or something and came looking for me on his bike. I had still not called 111. After an hour of searching for me Matt headed back to the pub and realised it was serious and called 111. The search for me began. Four fire engines, three ambulances, five police cars and the search and rescue helicopter were sent out. My cell phone battery was flat so I could not speak to the 111 centre when they called me. They instructed me to keep in contact by text message. I do so for the next three hours. I was lying in long grass three metres below the road level but I didn't know exactly where I was. And the night is setting in.
I have vivid memories, but I'm unsure if they are correct. I recall being asked to try and move to higher ground so I could find a landmark for the search team. I think I crawled up the bank a couple of metres over my bike and saw some water tanks in the distance. This was all they needed. One of the local firemen knew exactly what road I was on.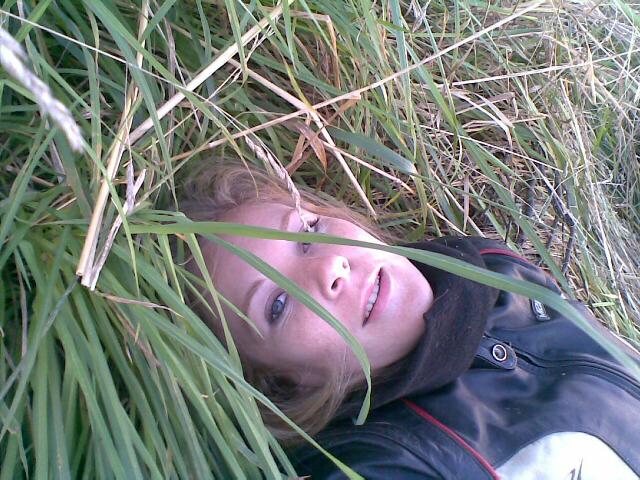 Photo Credit: Maarten Holl  / Fairfax Media
The fire truck could see the light on my cell phone down in the grass, and within minutes the helicopter was there. I did not have my helmet on, and to this day I have no idea if I took it off or if it came off on impact. I was taken to the hospital and diagnosed with a broken neck, back, shoulder, wrist and leg. I went into surgery and got a metal plate screwed into the open flesh wound of my leg. For the next three days I was lying flat in the hospital bed with a heavy weight hanging from a ring screwed into my head as traction for my broken neck.
Few survive a C2 fracture. It is vital to not allow any movement. I was then put into a full halo brace with the halo ring screwed in four places into my skull. After nine days in the hospital, I headed home in halo traction, my left arm in a cast, my right leg in a cast, walking on crutches with a broken shoulder. It was a challenging few months to say the least.
So yes, that day, one of the happiest days of my life, sure did go terribly wrong. And I still don't know what on earth happened. Not knowing haunts me so, but I actively try to make sure certain factors never happen again that I can only guess were a part of it.
How did the crash affect your riding after you recovered? It made me more determined than ever to get back on a bike, and become a much safer, more technical and smooth rider. I have worked very hard at all of them, and from a few recent comments from riders I have much respect for, it seems to be paying off.
My accident should never have happened. I am doing everything in my control to make sure that it doesn't again. It was rider error – no one else was involved. I want to teach others about the importance of skills refresher courses. No rider is too good for reminder training.
How did the wreck affect your feelings about motorcycling? That is a very hard question and just a few years ago I would have given a very different answer. Before the crash I would have said that I felt like a part of something. I felt like I belonged, like I was among some incredible people who all seemed to care deeply about each other, no matter how well they knew you. Then I had my accident. Through the media I became very public, and began to publically help others get through similar situations.
At first I was completely overwhelmed with the incredible generosity of bikers and the help and support I was receiving from so many, most of whom I had never met before. On a local biking forum they raised enough funds for me to buy my wreck back. The sale of my house and now the accident and loss of job had left me in a challenging financial potion so this gesture was nothing short of overwhelming. I didn't know how to accept it, but I didn't know how to decline it either. Finally I gratefully accepted it after a lot of self-assessment and to this day those people are the very reason I could even continue to own a bike and get back into riding. I am forever thankful to these good souls and know just how lucky I am.
However, another group of riders began to see things differently. From that point on I began to receive a lot of abuse by email and texts. Then I began to lose a lot of the people in the riding scene who I thought were very good friends. I was out of the riding scene for only eight months, but by the time I was back to riding, most of them didn't want to know me and I began to feel like a complete outsider. Through the constant abuse, and even people telling me I should have died in my accident, I suffered post traumatic stress disorder and depression on a very deep level. This is why I learnt to love riding on my own.
I am now at my happiest when on the road alone – just me, my bike, and the road ahead. There is still a strong sense of being a part of something when I come across completely strangers on your travels and that feels incredible. But that is only when I get out of the town where my story got so twisted, back out on the open road meeting people as just a girl who loves to ride with no history. There I can just be me, doing what I love to do, without people to get in the way and change how it feels for me.
Physically, riding now puts me in a lot of pain. It takes me three to four days to get rid of a migraine and neck pain each time I ride.
Do you do track days or race? I have attended three road training days on a race track. These got me addicted to the track! I learnt so much about riding, built a huge amount of confidence as a rider, and gained some very valuable skills that I now apply to each and every ride I go on.We learnt to focus on skills and technique without cars, lights, gravel, intersections. And this training has saved my life on a ride before.
These were Prorider courses and the head trainer was Karel Pavich – a road race champion. I fell in love with the race track and moved on to attend track days. I truly believe this is where you really learn to ride.
Can you tell us a good motorcycling story? I got a cuddle and a wink from Guy Martin at the Wanganui Street races. It was worth the four hours wait in the line for his autograph. Earlier in the day I had caught his eye and he had begun to smile at me as he climbed on his bike to head to the dummy grid. I think I was grinning like an idiot that Guy Martin was staring at me! The moment was rudely interrupted by a pole falling and landing on my head causing to me curse out loud.
At the end of the racing he came back and I was finally next in line. I put my hand out to shake his and he told me that he had seen me waiting all day and that I deserved a hug. He pulled me in for what seemed like a pretty decent cuddle. I was putty! I'm sure the lovable rouge does that to all the ladies, but it sure was the highlight during a weeks riding around the North Island on my own.
What do you think would attract more girls and women into motorcycling? Perhaps more female specific training? I can only speak for myself but I certainly felt like I was in a much "safer" environment when training with a group of female riders, with a female coach. This is nothing against the boys but I feel that just being around the girls takes a little of the intimidation out of being on a bike when you are learning, and there is no distraction of trying to impress the boys.
If you could re-design the world to make it more motorcycle-friendly, what would it look like? There would be no straight roads, and all would sit on a beautiful camber. In every city there would be motorcycle lanes for bikes only, so that you do not have to contend with cars and trucks, especially on the super fun roads like our local Rimutaka Hill.
Do you have any advice for people who want to get into motorcycling?
Don't let other people's opinions of what you should and shouldn't be doing control your actions. Get on a bike and listen to what you feel inside you – find that buzz that you have never had before and never let it go. Let it wake you up, let it make you stand out from the rest!
RIDING IN NEW ZEALAND
Are there any motorcycle specific laws? We are certainly not allowed to "lane split" but there are gaps in the law and road code that sometimes allows up to get away with is. Car drivers in my city have a very dark opinion of motorcyclist, some of it earned, a lot of it unjust. And the police watch us like hawks, especially when they know there is an organised group ride happening somewhere.
Are motorcyclists discriminated against in any way? To generalise, I would say yes. But I can also understand that so many riders have tainted our image on the road and in public.
Let's just say that my work colleagues all know I ride and love to see the smile it brings to my face, but then will jump at the chance to say "bloody bikers" without any given reason.
What's your favorite motorcycle ride where you live? My favourite ride so far has been the Haast Pass in the South Island of New Zealand. Starting at the West Coast when you turn onto this road it is hard not to get so incredibly excited when you see the stop chip seal. It's perfect, absolutely perfect! It's laid with solid small stone chips that are so brilliantly helpful. It gives you complete confidence that you are about to have a sensational ride, knowing you do not have to worry about a bald road or lack or grip. The road winds inland through some of the most incredible scenery I have every laid my eyes on.
Diverse mountain ranges, lush native bush, crystal clear flowing rivers, paradise! It twists and turns beautifully, exposing you to new beautiful views around every corner. The camber of the road is just awesome too.
You really are in the middle of nowhere – no gas stations, no townships until to get to Haast. It's a truly thrilling ride, and some of the best sights I have been lucky enough to see. When you get into Haast itself there is gas, and everyone needs gas at this stage, and a little pub to get a refreshment and bowl of highly recommended hot wedges. What a ride, I can't wait for my next chance to do it again.
How does the topography of the place you live in affect the kind of motorcycling you choose to do? New Zealand has amazing roads stretching from one end of the country to the other. Some cities are quiet and flat, while others like Wellington – where I live – are full of hills and tight, twisty roads. I have learned to love the open road with gentle corners to tight twisties. We also have some fantastic road tracks.
And adventure riders get to see so much of this stunning country that us road riders do not. There really is something for everyone here, and I just love it!
Is it challenging to ride there? Wellington is known as the windy capital of New Zealand and rightly so. Wind is a constant here and can be exhausting. We also usually have pretty wet summers too. Getting a dry road on a still day is not a common occurrence. Up on the Rimutaka Hill – the rider's playground of Wellington – it is common for the winds to reach 140 km+ and riding becomes very dangerous.
I have been blown across the centre line on more than one occasion and there was nothing I could do about it. The drops off the side are sheer, and the barriers will hardly stop you.
Is it safe to ride at night where you live? I live in the country with no street lights. There is often loose stock on the roads so you always have to have you wits about you. I actually love riding at night time, as long as I have remembered to take off my tinted visor.
Out on the back roads in the Wairarapa (over the Rimutaka Hill) is not so safe, as there is once again no street lighting.
How are women riders treated in your part of the world? By other males, generally really well. They are usually very supportive, keeping an eye out for us on the road for safety and checking on us. But at the end of that day they all see as us just another rider, who love to be on two wheels. That's exactly how I like it too!
Of course there are those who just think any female on a bike is a piece of meat, and they treat them like one. But most think it's awesome and treat us as one of the boys.